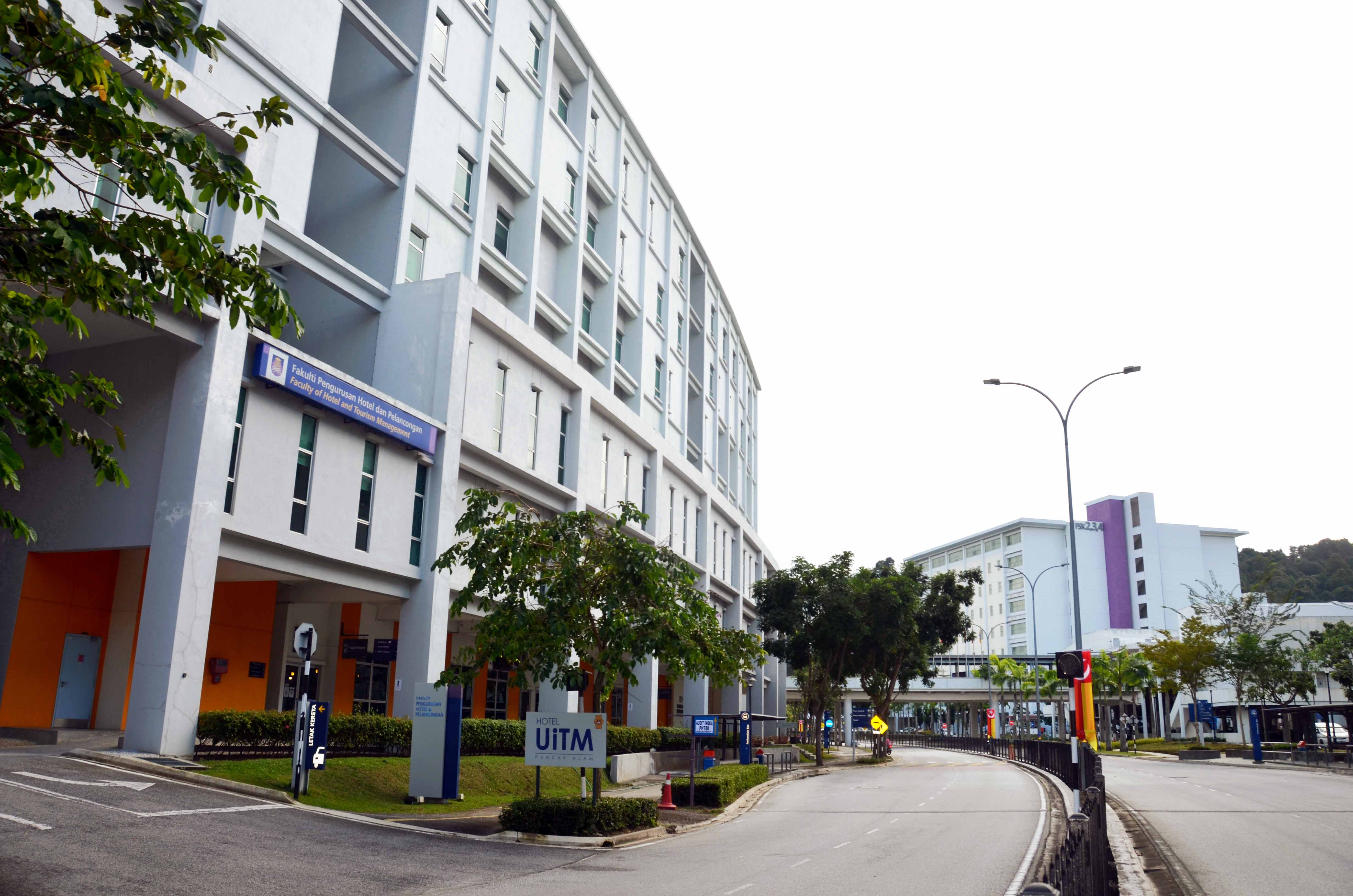 Introducing
FACULTY BACKGROUND
The Faculty of Hotel and Tourism Management (FHTM) Universiti Teknologi MARA has been established since 1967 to train future professionals in the disciplines of hospitality and tourism. FHTM offers four major programs namely :
Hotel Management
Tourism Management
Culinary Arts and Gastronomy
Foodservice Management
Foodservice Management & Entrepreneurship
FHTM offers all level of tertiary education (Diploma, Degree, Masters, and Ph.D.) from its main campus in Bandar Puncak Alam, Selangor and its five branch campuses nationwide (Malacca, Terengganu, Penang, Sabah, and Sarawak). The total student population throughout its system is close to 6,000.
FHTM is very keen and active in promoting international exchange activities for both students and academics alike. Our unique curriculum accommodates a unique study experience for international students who wish to study in our campus with credit transfer given at the end of the program. We have a large number of academic staff totalling to about 300 campus-wide with a minimal qualification of a Master's degree. Their expertise in the various fields of hospitality such as Tourism, Hotel Management, Food Services and Culinary Arts and Gastronomy can be shared with other universities offering Hospitality programs on an academic staff exchange program.
In support of the international exchange activities program, FHTM have accepted students from various countries like Thailand, Indonesia, South Korea, Japan, and the Netherlands to participate in such program in the past . Over the past three years, FHTM have accepted more than 50 students from those countries. On top of that, FHTM also caters to a special academic program arrangement to foreign universities. In 2017, FHTM offered a "Special Academic Semester" program to 88 students from Walailak University, Thailand. These students took 4 undergraduate courses in FHTM for a duration of one semester. The program was aimed at exposing junior students to international faculties and also provide an avenue for the students to polish on their English communication. A year before that (2016), FHTM has collaborated with Walailak University in a 10-day summer program. This unique special program gave students from both universities chances to interact, communicate and learn in a new environment.
Besides student exchange program, FHTM have also been active in academic staff exchange program. FHTM has accepted academic staffs from Polytechnic Bandung Indonesia (1), Universitas Pendidikan Indonesia (1), Sukhothai Thammathirat Open University (1) and also visiting scholars from Imus Institute of Science and Technology Philippines (1), and Guru Gobind Singh Indraprastha University India (1). FHTM have also been active in inviting prominent speakers to deliver special lectures in UiTM. Amongst the invitees were A. Parasuraman (Serv-Qual Guru), Barbara Almanza (Chief Editor in a high indexed journal), Barry O' Mahony (Dean for Ecole Hoteliere De Lausanne Switzerland) and many more.
The Postgraduate Studies Department (PSD) offers four core programs for both Master and Doctor of Philosophy candidates. In line with the rapid expansion of the university in enrolling students from off-shore, the PSD of FHTM had started the internationalization effort recently. Several students from Asian countries were accepted to be enrolled in the post-graduate programs. In the effort to establish a good rapport with foreign educational institution, FHTM has recently developed an international relationship with the Higher Educational Institution in Bangladesh with the view to encourage students from Bangladesh to further their studies at FHTM especially at the post graduate level.  International activities and initiatives are important to FHTM in line with the 2019 new year message by the Vice Chancellor of Universiti Teknologi MARA in aiming to be recognized internationally. Visibility and international collaboration is a game-changer in the university's ranking, thus FHTM welcomes academic institutions all over the world to be partners for this effort.